Fitzgerald & Lee, Boat Builders of Alexandria Bay, is the featured exhibit for 2016-2017.
The accidental discovery of the Fitzgerald & Lee business records is one of the most significant finds for classic boating enthusiasts. The material included sixty-four John Hacker blueprints and a complete Gar Wood dealer file. For twenty-one years, from 1920 to 1941, this local firm built extraordinary custom boats up to 44 feet in length and was Gar Wood's highest volume sales dealership. This superb boat building firm that was nearly forgotten, has become one of the leading stories in local classic boating history.
The exhibit will officially open with a reception from 4-6 p.m. on Sunday, July 10.
2015-2016 ~Round the Houses Race features information, photographs, and the paintings of Bill Northup and Ron Spooner to highlight the 75 mile race which was a major annual attraction in Alexandria Bay from 1936 to 1940. The race was sponsored by the Automobile Racing Club of America and was organized by brothers Thomas and William Dewart, seasonal residents of the Keewaydin Estate.
This exhibit will close at the end of this season.
Below is one of the classic autos that participated on our opening day of this exhibit: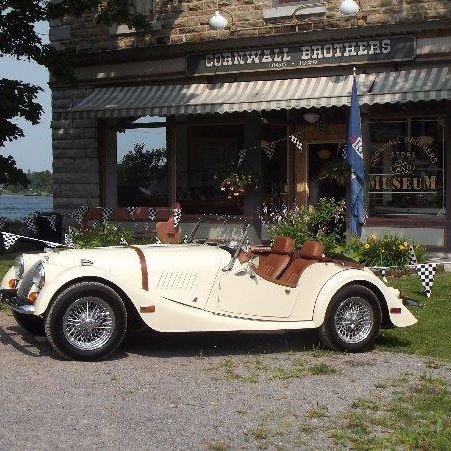 Permanent exhibits tell the story of River life, the unique history of the area and the development of tourism in the 1000 Islands. Local artists, craftsmen and artisans have employed their creativity and workmanship to use the River and its environs to create several industries inherent to this area. Visitors are also welcome to visit the quiet library corner.
The War of 1812: The Battle of Cranberry Creek
Parts of this special exhibit are now displayed in the stairway of the Cornwall Brothers Store Museum.
On July 21, 1813, a small crew of American privateers successfully repelled a much larger British force attempting to recapture supplies and vessels captured by the Americans on the strategically important St. Lawrence River. This minor two-hour skirmish resulted in seven dead.
The Cornwall Brothers Store
Through period photographs and small artifacts, the history of the Cornwall Brothers Store and life in a bustling riverside community is portrayed.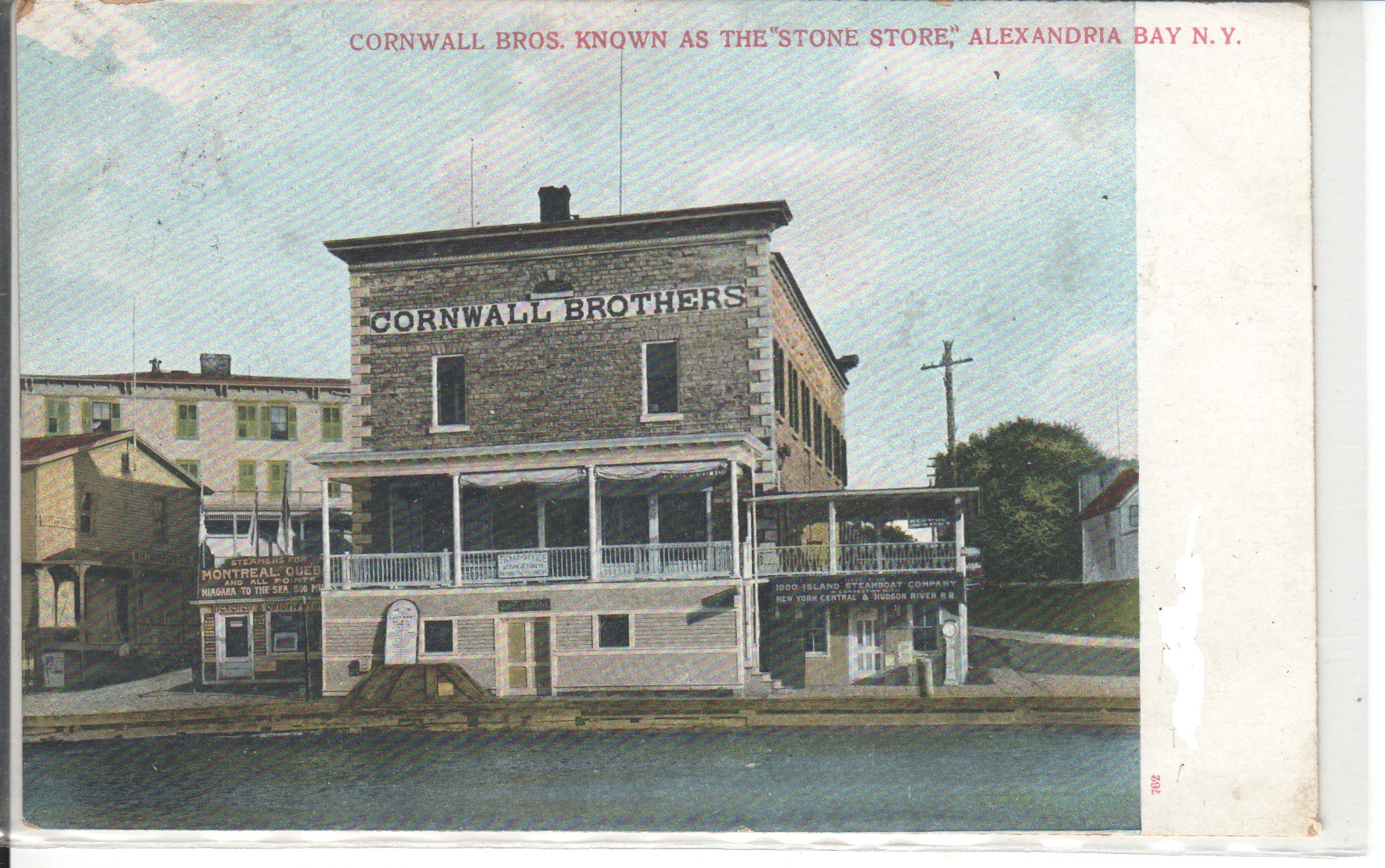 Adventure Town artifacts and photographs are featured on the second floor along with the Wells Collection of Thousand Islands Memorabilia and numerous displays of duck decoys and the history of boats, hotels and everyday life in the St. Lawrence River Communities.