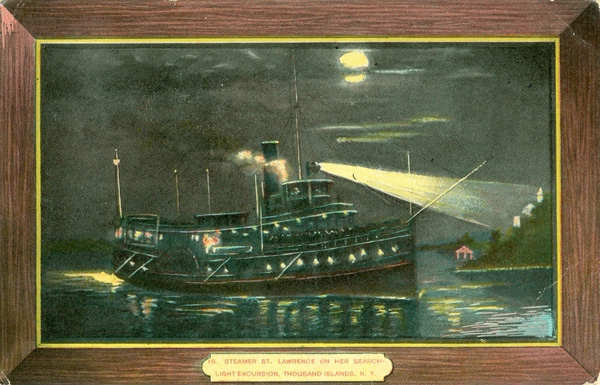 One of the more unique tourist activities of the Gilded Age were the "searchlight tours" offered aboard the Folger Lines steamer St. Lawrence. As the steamer made its way after dusk along Millionaires' Row, off Alexandria Bay, a powerful searchlight would illuminate the mansions crowded among the islands to the delight of the passengers.
Tuesday, August 12, 2014 at 8:00pm
Tickets $75 each for ATHS members, $90 each for non-members. Advance ticket purchase required. Order tickets by calling 315-482-4586.