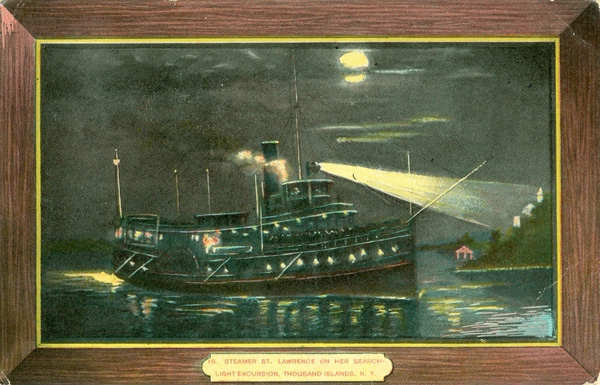 One of the more unique tourist activities of the Gilded Age were the "searchlight tours" offered aboard the Folger Lines steamer St. Lawrence. As the steamer made its way after dusk along Millionaires' Row, off Alexandria Bay, a powerful searchlight would illuminate the mansions crowded among the islands to the delight of the passengers.
A Searchlight Tour was held on Tuesday, August 12, 2014.
A Searchlight Tour is not scheduled for 2015. Watch for details for special events in 2016.