River Ramblings – Fall Storytelling
A Brown Bag Lunch Series
Thursdays, September 7 through October 5, 2017
Topics:
September 7th -
Generations on the River: Family stories over generations of River life.
Click here for more information.
---
Enter…… the historic 1866 stone building, the last remaining waterfront landmark of the 19th century in Alexandria Bay. Take a step back in time!
Explore…… avenues of history of the early settlement of the river front community and commercial hub of the 1000 Islands.
Exhibits…… depict the trades, crafts and commerce of the settlers of the early village. Permanent exhibits reflect the lifestyle of the people who shaped this destination of travelers from the mid-1850s through the mid-1950s. Bi-annual feature exhibits showcase individuals and businesses which gained international recognition for this area.
Enjoy…… diverse Gallery Presentations by guest speakers, designed to educate and engage audiences in local history, folklore and architecture.
Educate…… local school groups, researchers, and avid historians by providing access to artifacts, maps, books and historical documents.
Welcome!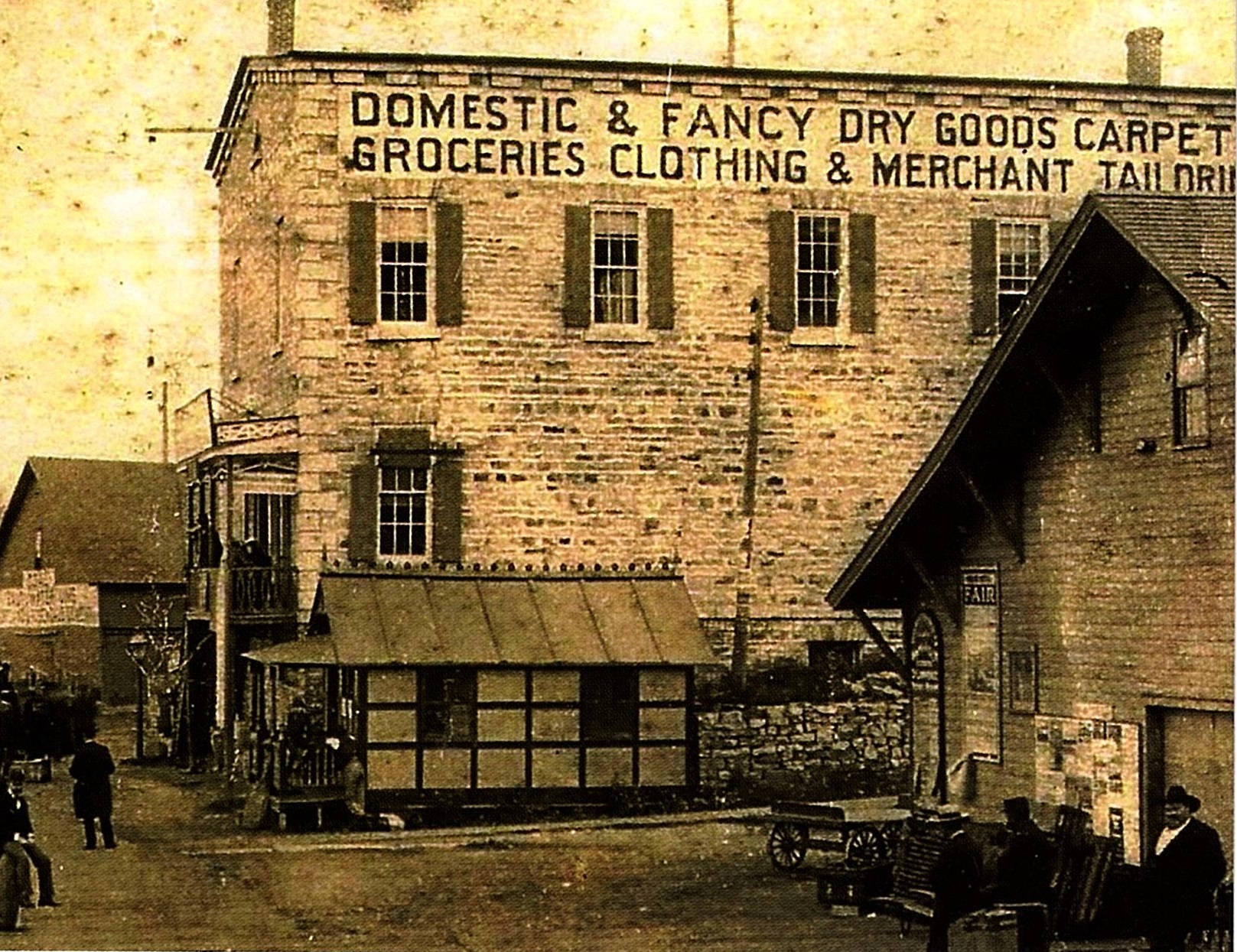 The Alexandria Township Historical Association, owners and operators of the historic 1866 Cornwall Brothers Store Museum, is a non-profit 501(c)(3) organization. We depend entirely on the financial support of donations, memberships, and fund raising events. Come visit, become a member, and join us for a step back in time.
About the header image: The Alexandria Bay waterfront circa 1890-1901. The steamer on the left is the New Island Wanderer and on the right, the St. Lawrence. Right behind the St. Lawrence is the Cornwall Brothers Store, and behind that, the Marsden House. On the right is the Crossmon House. Of these buildings, only the Cornwall Brothers Store still stands, and now houses the museum. The photo is from the Detroit Publishing Company collection of the Library of Congress.
Second Image: This is a postcard available in our gift shop depicting the Cornwall Brother Store in the 1800s.